BuyTheMile by Anytime
In Greece we cooperate with Anytime which is the 1st direct insurance in Greece and is provided by INTERAMERICAN, the leading insurance company, known for its reliability and high quality of services. It represents the new way of insurance.
Through Anytime you can get the insurance plan you want from the internet or by phone, in less than 5 minutes. It combines competitive premiums with high quality products and services, an advantage that you can easily confirm by calculating your premiums through www.anytime.gr, or with a simple phone call to 210 94 60000. In addition, it ensures you 24-hour human service and is next to you you every moment!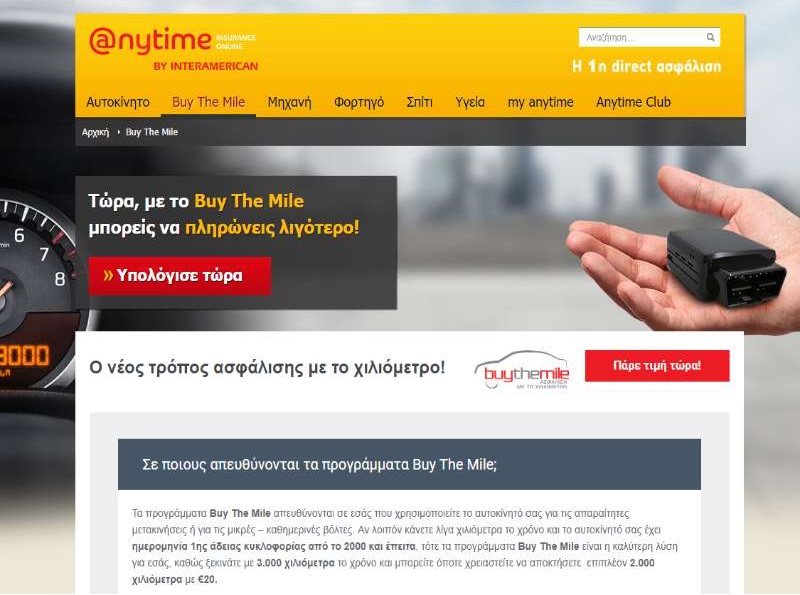 What is Short Drive ?
Short Drive is BuytTheMile by Anytime. Insurance plans are linked to the kilometers traveled by the car.
You can buy insurance plans that are linked to the kilometers traveled by the car.
Thus, someone who uses the car for short trips or has two cars and uses one of the two less, has the opportunity to insure it at a lower price, paying fairer premiums according to the use he makes.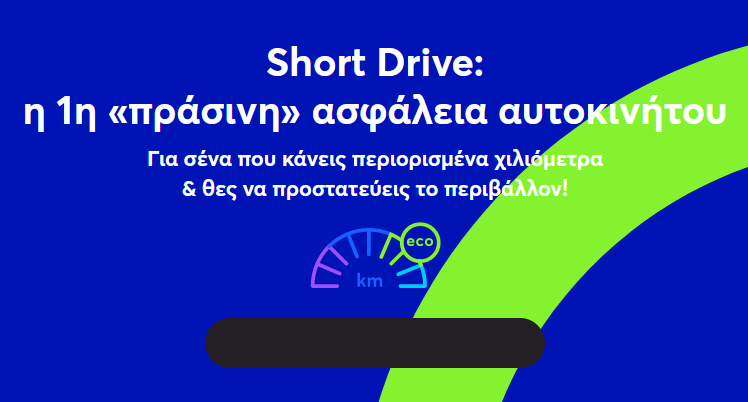 Short Drive Portal
Visit Short Drive on line 24/7, register and get access to :
Detailed OBD device installation instructions
The kilometers you have traveled
The rest of the kilometers you have left
The start and end date of your journeys
You can also download the Short Drive app to your mobile phone!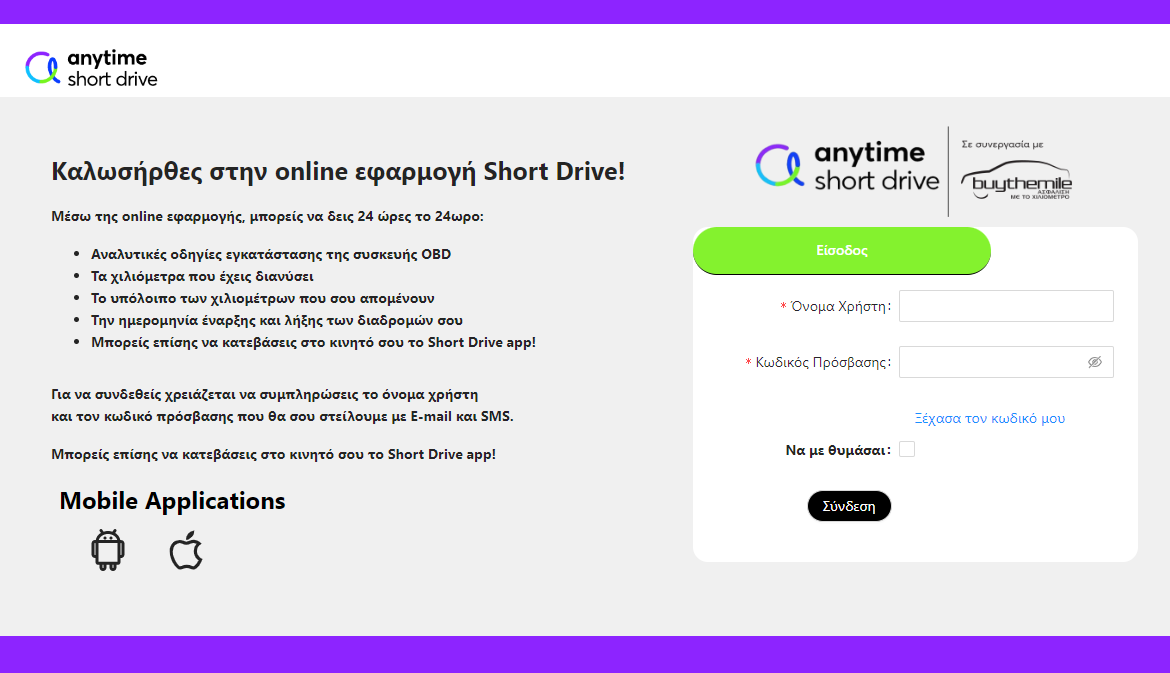 .