BuyTheMile by Altius
In Cyprus we cooperate with Altius Insurance Limited, formerly Alpha Insurance, founded in Cyprus on May 6, 1993.
Altius Insurance Limited operates in the insurance sector, covering the full range of insurance services such as: life insurance, general insurance and insurance health. In the field of life insurance, it offers high-quality services, comprehensive products that adequately cover, for the most part, all individual and family needs.
Life insurance products include unit-linked products suitable for life, health, pension and education, as well as accident, disability and critical illness cover. In the general insurance sector, it offers its clients a wide range of benefits.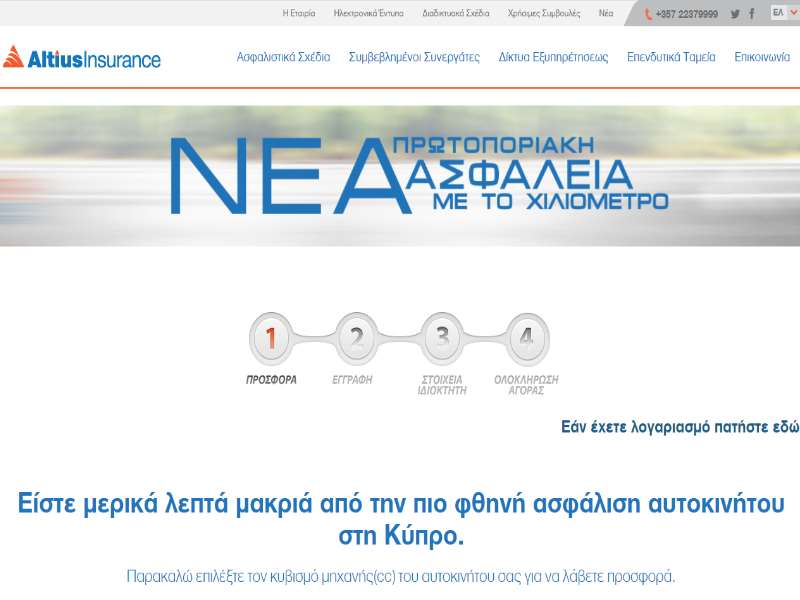 What is BuyTheMile ?
BuyTheMile by Altius are insurance plans linked to the kilometers traveled by your car.
You can buy different insurance plans based on your needs based on the kilometers you drive.
Thus, someone who uses the car for short trips or has two cars and uses one of the two less, has the opportunity to insure it at a lower price, paying fairer premiums according to the use he makes.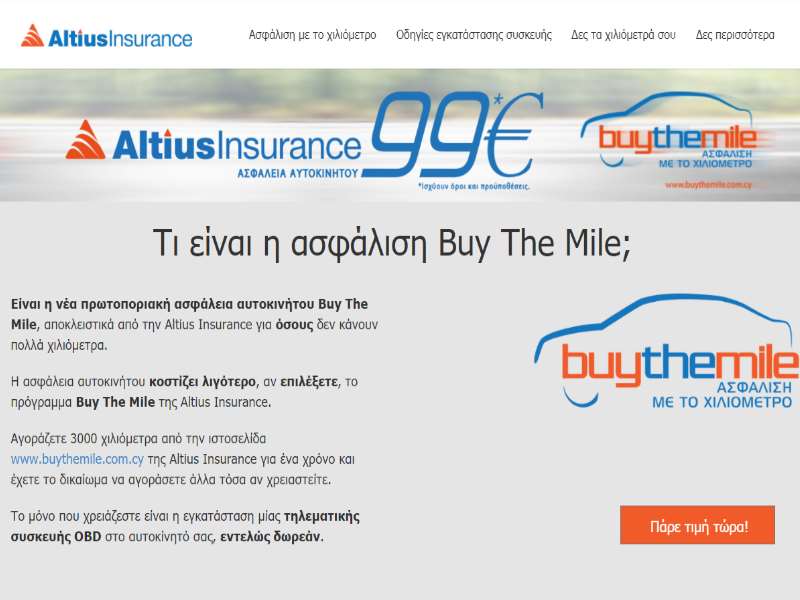 BuyTheMile Altius Portal
Visit portal 24/7, register and get access to :
Detailed OBD device installation instructions
The kilometers you have traveled
The rest of the kilometers you have left
The start and end date of your journeys
You can also download the BuyTheMile app to your mobile phone!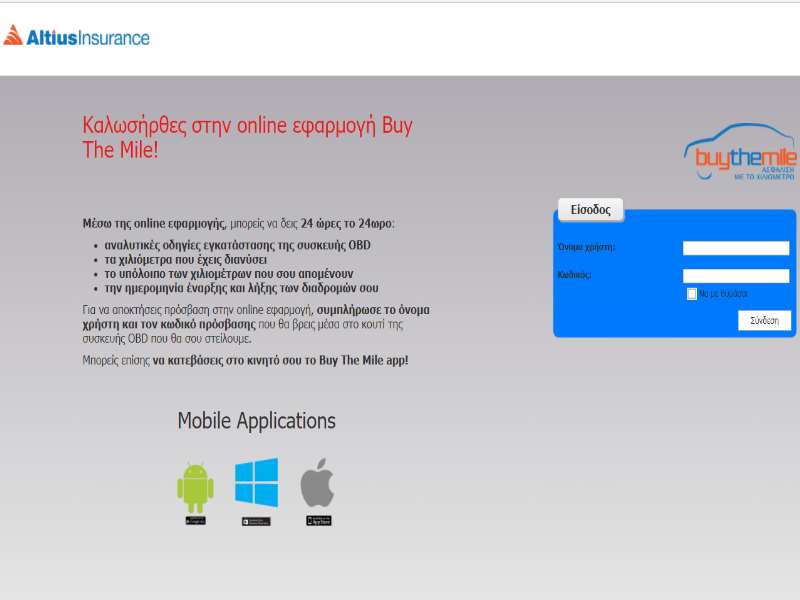 .